Free Ex Frenzy
This Photo Gallery will showcase the photos taken at our annual Free Ex Frenzy Concerts.
2018 Karilee Free Ex Frenzy
Our second Free Ex Frenzy on Sunday, 3rd June was a great opportunity to get together as a club.
Click the advert below to view event photos.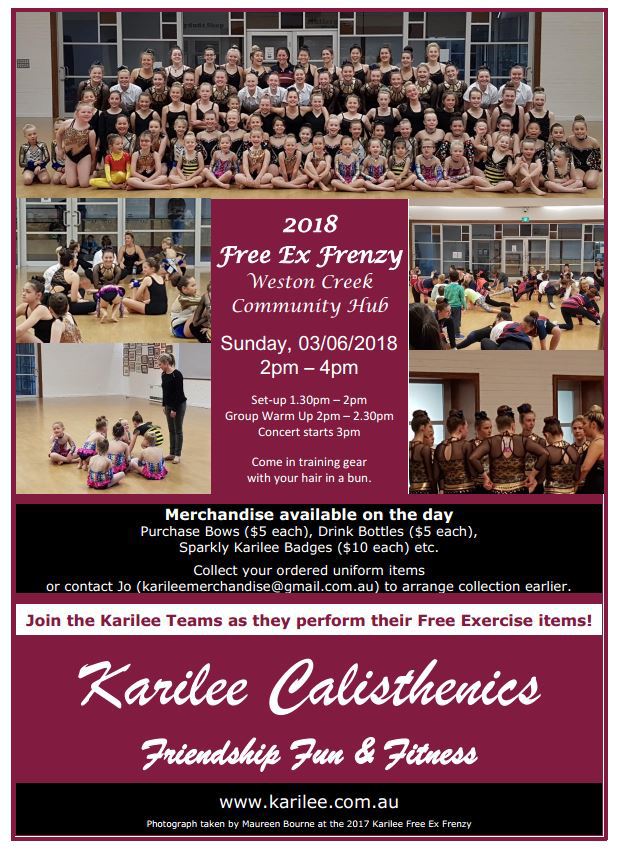 2017 Karilee Free Ex Frenzy
Calling all Karilee girls! 💃💃 We're very pleased to announce our inaugural FREE EX FRENZY on 4th June 2017!
What is a free ex frenzy I hear you ask? It is a chance for every participant, from tinies through to seniors to show off their free exercises for the rest of the club! Comprising of a group warmup and strength session, we'll then take it in turns to all perform our free ex items for each other 💪🏼. What a great opportunity to perform to an audience before the Deanne competition! Families very much welcome as an audience- bring your friends! Can't wait to see you all there!
Click inters team image to view event photos.