Calisthenics
Australian Calisthenics is a unique artistic dance sport that develops physical attributes such as strength, grace, poise, flexibility and coordination, in participants. It is now very different to the exercise sport of calisthenics from around the world. Australian Calisthenics is promoted as cali-dance among younger age groups. Team work and performance skills are enhanced through concerts and participation in local and interstate competition.
Fun and fitness go hand in hand with music and rhythm. It sounds like fun doesn't it? It is!
Karilee Calisthenics
At Karilee, no-one is left out. No matter what your skill level you will be a valued member of one of our teams and you will get to perform on stage. As your skills increase, so will your role in any performance. Our highly qualified and professional coaches work creatively with music and proven coaching methods to develop the best out of each individual within the team framework.
Karilee Calisthenics welcomes new members. Go to Registration to get all the information you need to register as a Karilee Cali-Dancer. We would love you to join us for lots of fun and fitness.
Our Vision
Our vision is "to develop the self esteem and confidence of all participants of our Calisthenic club by providing a high standard of coaching."
Our Aim
Our aim is to provide qualified and talented coaching staff who will guide the physical and artistic performance development of young Cali-Dancers. We encourage the concepts of team commitment, healthy lifestyle, confidence and friendship through providing a fun program that presents challenges and personal achievable goals.
Our Performers
Our Cali-Dancers:
learn a wide variety of calisthenic skills
are members of a competing team
develop confidence, self esteem, coordination, flexibility, rhythm and fitness
develop lifelong friendships
learn time management and organizational skills
enjoy happy and positive experiences through calisthenics
Our History
Karilee Calisthenics commenced in 1979 with pupils in the Tinies, Subbies and Junior age groups.
Ann Craig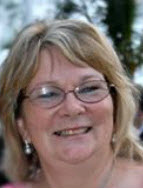 started the club so that her daughters could experience the many benefits of calisthenics that she had enjoyed as a participant in Melbourne. The name "Karilee" is made up from the names of two of her daughters – Kari and Lee.
Ann is thrilled that after many years of commitment, the club has grown, developed wonderful coaches from within the ranks of its pupils, and now boasts over 80 Cali-Dancers.
Much of the initial artistic and competitive inspiration came from Ann's sister, Linda Chambers, who moved to Canberra in 1984. She coached and inspired directly until 1997, and remains a wonderful mentor for our coaches, who have had the privilege of her teaching and benefit of her vast knowledge and creative artistic interpretation.
Karilee was incorporated in 1991 and is now a Committee run club. Members are always welcome to join the committee. Parents are encouraged to participate and take an interest in this recreational part of their child's life. It is both a rewarding and bonding experience.
2014 Karilee Tinies in the Erindale Theatre dressing rooms ready for Aesthetics at the Cali-ACT Champ Comp.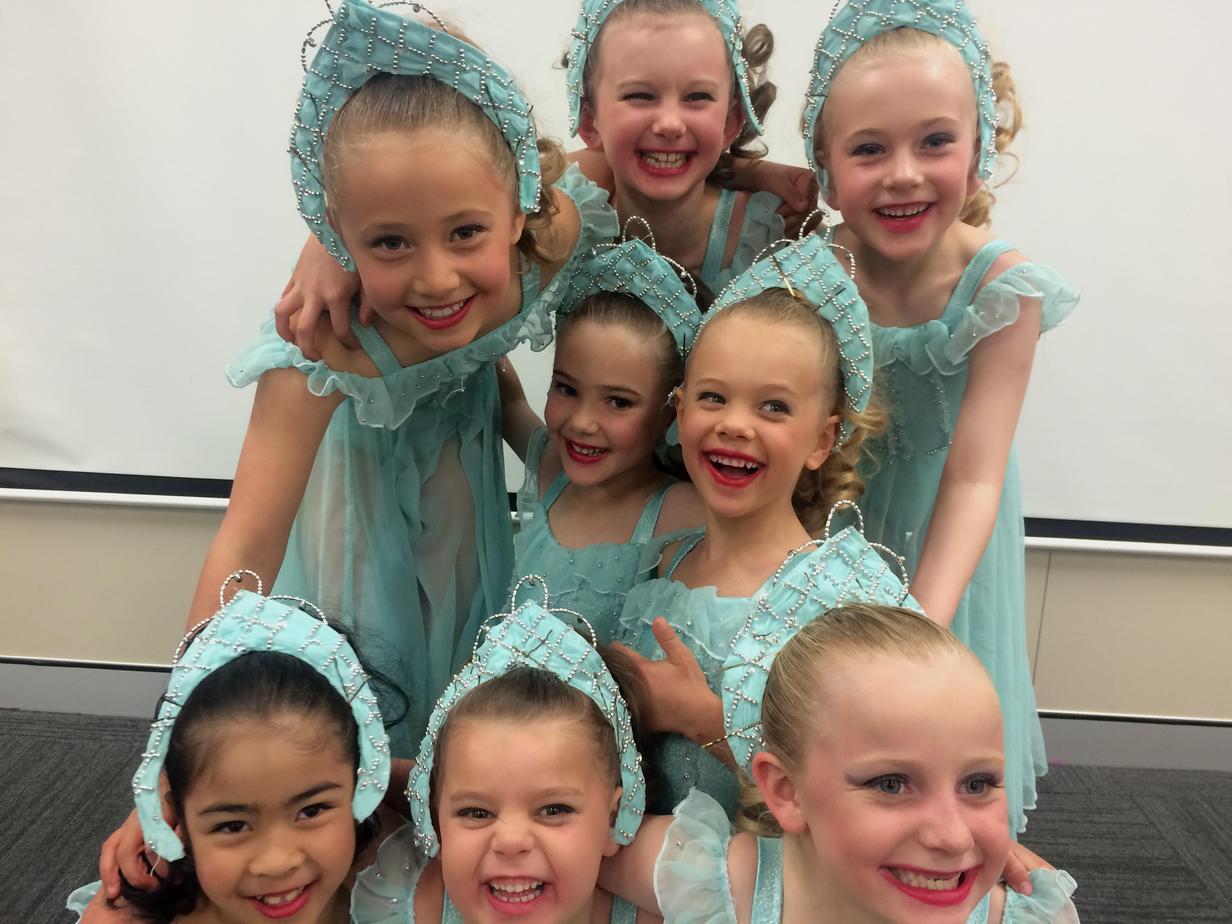 2016 Karilee Sub-Juniors in the Erindale Theatre dressing rooms at the Deanne Comp.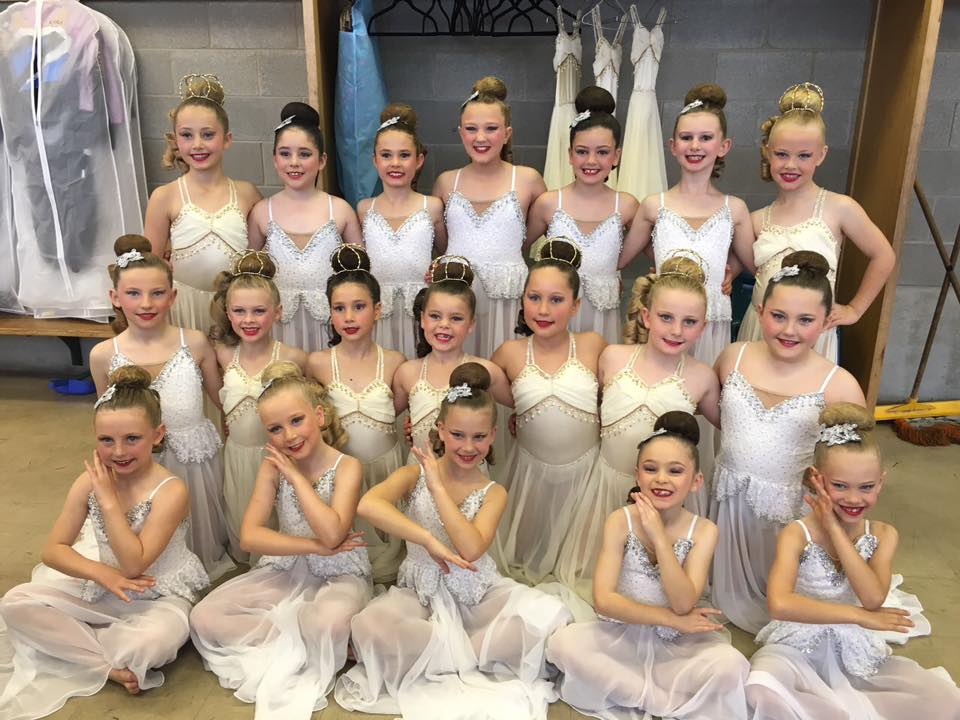 2016 Karilee Juniors at training following the Cali-ACT Champ Comp.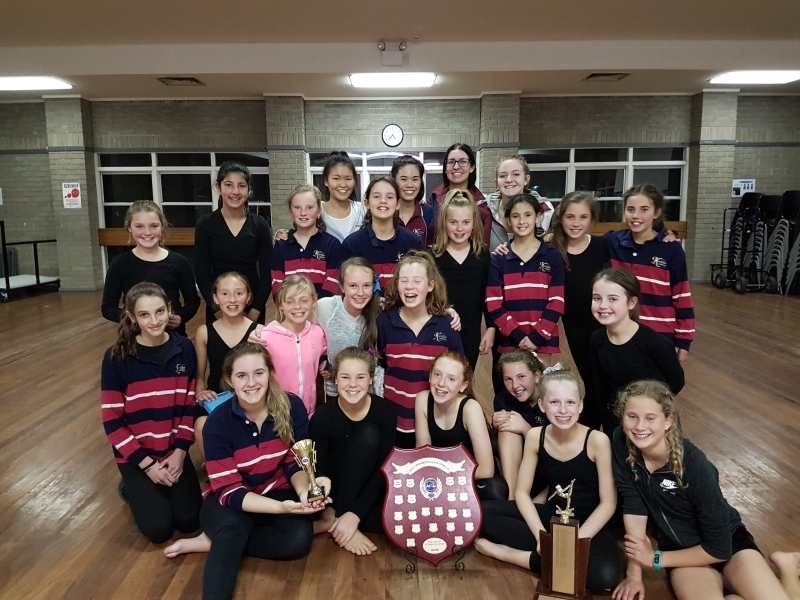 2016 Karilee Inters in the Erindale Theatre dressing rooms at Cali-ACT Prelim Comp.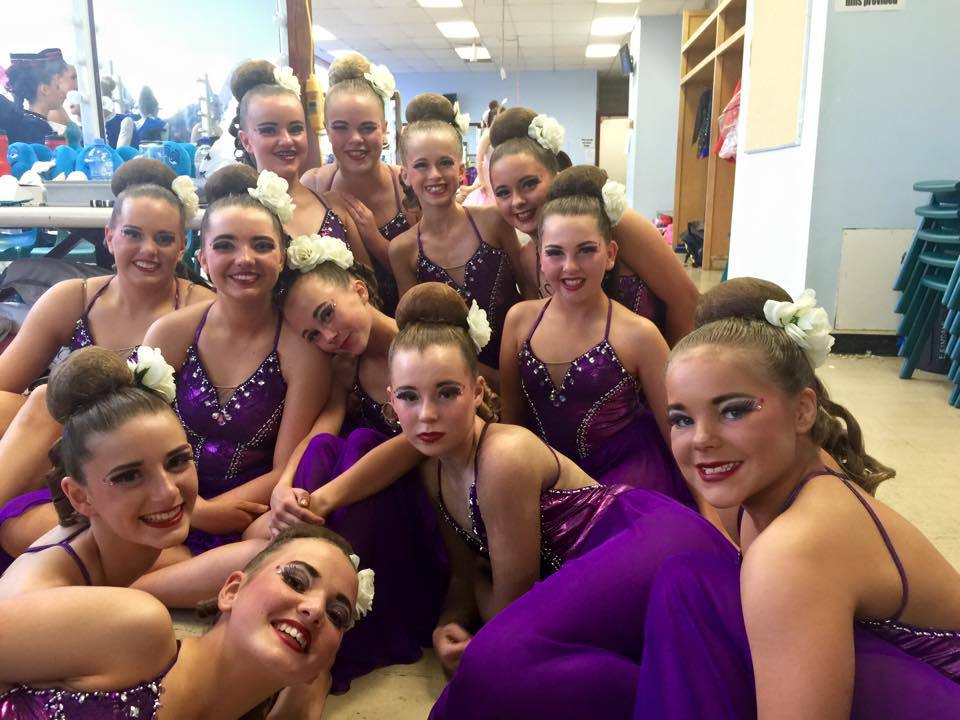 2015 Karilee Seniors on stage performing their March routine at the Karilee Concert.